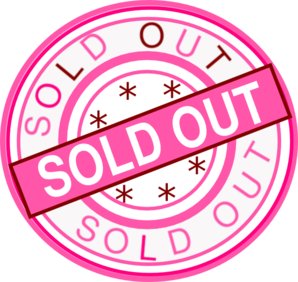 That's right!  I'm officially sold out!  The family I'm donating a portion of profits to for their adoption fundraising had an open house last night where I donated 50% of sales. Thanks to everyone who attended and who submitted orders, we raised $168!  Way to go!  A BIG thank you to everyone who has bought soap over the past couple of months.  You helped raise a total of $293 for the Rains adoption fund since I started supporting them a few months ago.
So, what now?  Well, now I'm going to take a brief hiatus to enjoy Christmas with my family and will begin soaping again soon after.  Expect to see the return of soaps that sold out quickly (Cafe Mocha, Pink Champagne, Bergamot Grapefruit, and Frozen, to name a few), as well as some I haven't made for a while (Black Raspberry Vanilla, Cucumber Melon).  As usual, I'll throw in some new fragrances I haven't tried before.  I also plan to expand my product base by offering more sugar scrubs, lotion bars, lotions, and possibly wax melts and nail polish.
Next year, I plan to offer a pre-sale option so be sure to follow my website via email (click the email icon in the right sidebar) to be one of the first to know what will be available for sale and to reserve bars of your favorite soaps.  Don't forget, you can always put in a custom order for 8 bars of soap.
Thanks again for a great ending to the year!
Merry Christmas and Happy New Year!